We manufacture folding Folding Crate mould that comply with international logistics standards. They have reasonable structural design, simple folding, and easy installation, which greatly reduces warehousing and logistics transportation costs. We also use a new generation of upgraded environmentally friendly materials that are durable, odorless, non-toxic, and food compliant. meets the packaging requirements, making it safer to use; the bottom adopts a grid pattern of high-density reinforcements, a single box can bear a load of about 25KG, and can be stacked 6-7 layers without deformation. Ideal for storage and display in the fruit industry, retail, industry, fisheries, livestock and aquaculture.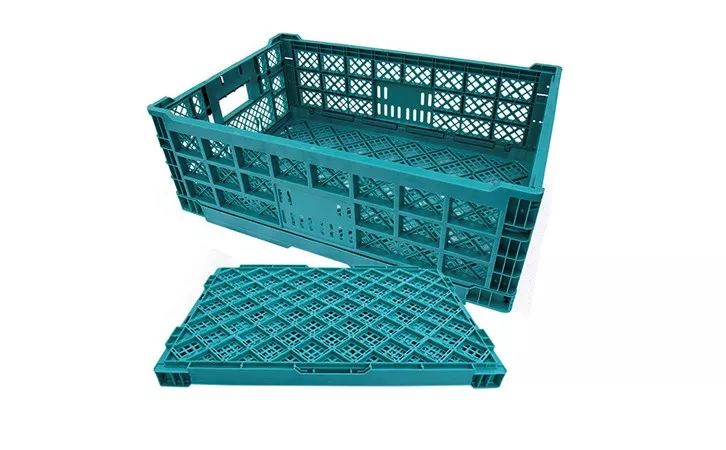 01High quality material
Adopt a new generation of upgraded version of environmentally friendly materials
Healthy and environmentally friendly, non-toxic and tasteless
Durable, safer and more assured
02Easy to transport
Lightweight and foldable for storage
Healthy and environmentally friendly, non-toxic and odorless, it can reduce warehousing costs and logistics and transportation costs.
03Widely used
Suitable for fruit shop, retail trade, fishery, animal husbandry and aquaculture
04Save space
Can be stacked up and down
Greatly improved space utilization
05Fine workmanship
Humanized design of the handle, comfortable to carry without cutting your hands
Product dimensional accuracy is high and multiple models can be stacked on top of each other