SOLIDCO MOULD CO,LTD is a comprehensive Plastic Injection Mould And Blow Mould Supplier
– Moldflow
– Mould making
– 3D printing 
– Raw material
1.Mould design control
    We can provide product analysis and Mouldflow report, will feedback customers with the issue arising on the product drawing
2. Mould material control
        Steel supplier are requested to provide steel quality guarantee certificate and steel certificate, we will do steel inspection before acceptance.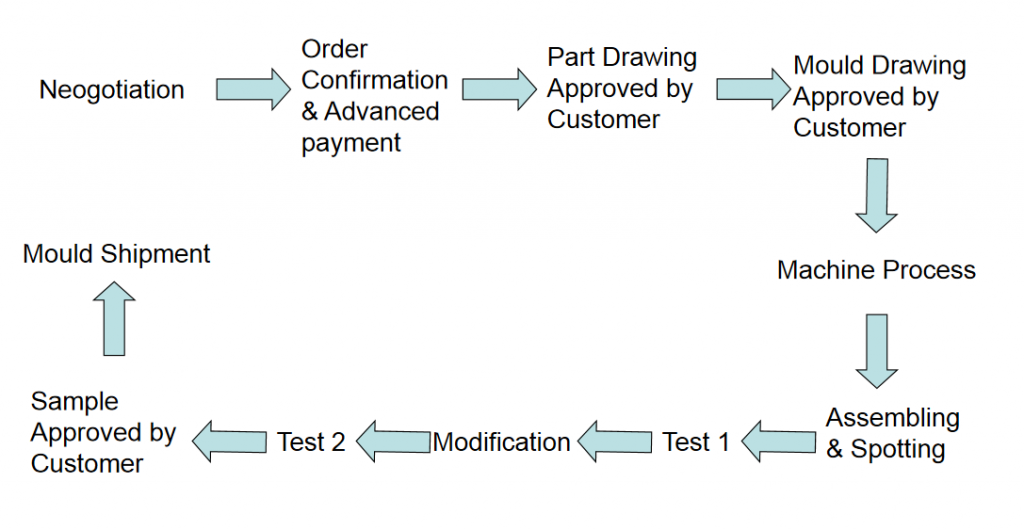 TV Shell Moldflow Case Analysis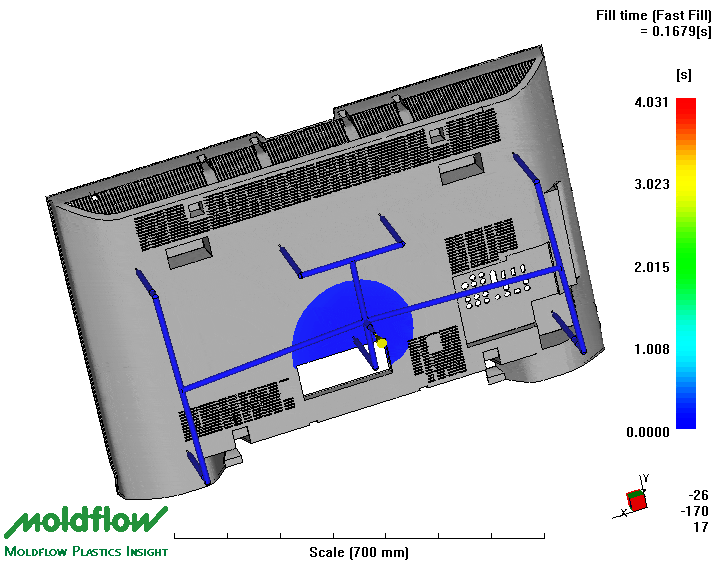 Hot runner with 6 valve gates, from the fill process, we can see hesitation on the top center. And there are weld lines on the main surface.
 No.1 opened first, when the melt front reached the No.2&3 gates, No.2&3 opened, then the No.4&5 opened, in this mode ,the top side may filled before the under side.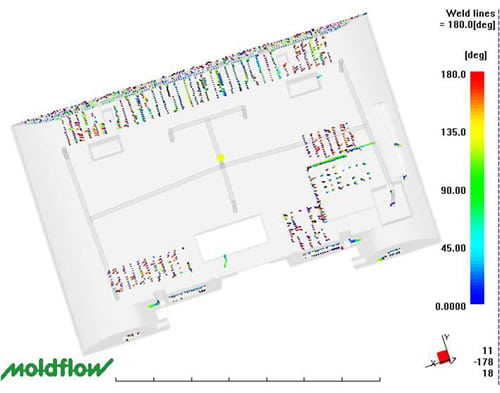 Although the runner is unbalanced, but we can control the time of the valve gates to decrease the influence of the unbalanced flow. And the 4 gates on the top side can give a good compensation for shrinkage.
We can offer PP, PVC, LDPE, ABS and all the different kinds of plastic materials.We will provide different materials according to the product characteristics